Meet Our New Social Worker!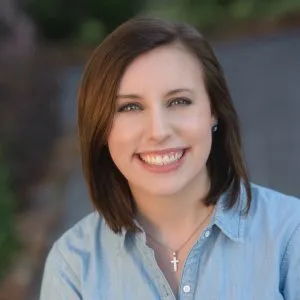 Meet Our New Social Worker – Asheton Fearing
I am so blessed to have recently become a member of the New Life ministry! I'm from Oxford, Mississippi, home of the Ole Miss Rebels, and received my Master of Social Work degree from the University of Mississippi.
Through exposing me to people of all ages within difficult situations, and knowing the hope and grace that only comes from Him, God has instilled a passion in my heart for others. He has revealed the perspectives of children within the foster care system, including the trauma and hurt that many of them have endured. These experiences caused me to discover
God's calling in my life as an adoption social worker, in order for these children to find genuine, God-honoring parents who will teach the gospel to them in their daily lives.
In pursuit of this calling, I searched for different Christian adoption agencies within Mississippi and the surrounding states, but was not finding what I was looking for. Once my online job search expanded to Texas, New Life's position was one of two that popped up. Everything about New Life and this job's description fit the idea of my dream job! Through a lot of prayer, communication with Sandi, and getting a chance to visit New Life during the interview process, I knew God was calling me here!
Romans 8:15 says, "For you did not receive the spirit of bondage again to fear, but you received the Spirit of adoption by whom we cry out, 'Abba, Father."
I could go into a lot of detail about the importance and recurrence of this scripture within the past few months, but its primary message in my life is "don't give up on something or keep from doing something due to fear", but look to our Father for reassurance and direction, because He has chosen to use us as His children for specific purposes. God so clearly directed my path to New Life Adoptions, and I can't wait to see what He does in and through me while I am here!
– Asheton Fearing, MSW