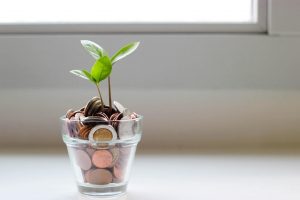 Don't Be Scared By Adoption Fees
"Why does adoption have to cost so much?" "We can't adopt because we can't afford the adoption fees!" We have heard these statements so many times.
We have also heard, "It's all about the money!" I can assure you for some agencies, it's not ALL about the money. But, it does take money to help women in unplanned pregnancies.
We hope this article helps you understand two things: 1. The reason for adoption fees and 2. There is financial assistance to cover the costs of adoption.
Let's start with why adoption fees are required for any agency you choose.
Every agency has their own fee structure. Some have a set flat fee, others will allow sliding scale fees, and some structure fees according to the specific expenses related to the expectant mom and baby.
Every woman considering adoption is experiencing an unplanned pregnancy. She was not preparing for this pregnancy and will have expenses as she continues with her pregnancy. Many clients come to us without housing and they need shelter, food, and clothing. They may have been living on the street or going from couch to couch (couch surfing). Some are living in a shelter & are required to look for work each day. Sometimes that is difficult the further they progress in their pregnancy. They may only be allowed a certain amount of time to remain at the shelter. Others may be living at home, but do not have the support of family. Some may be leaving an abusive relationship. In all of these situations, these women have basic needs required for them to remain healthy and safe during their pregnancy. Those expenses need to be covered. In the state of Texas, it is lawful for an agency to pay for a pregnant woman's housing and continue to do so during the postpartum recovery period. Women need good nutrition for their pregnancy and clothes as their body changes.
There are also expenses related to travel. A client may need transportation to doctors, the grocery store, etc. A woman may need counseling beyond the scope of adoption and beyond the loss and grief surrounding the adoption. There may also be medical expenses if she doesn't have insurance. A caseworker is needed to assist clients working through the process of adoption and complete all of the paperwork required by the State of Texas. An adoption caseworker is a paid position, so there is a fee for that caseworker's services. There are legal fees required for paperwork that needs to be completed and submitted to the court on behalf of the client. These are just a of the few adoption costs.
Now, How to Pay for Those Adoption Fees?
Many people stop in their tracks once they hear about adoption fees. Adoption fees can be frightening and/or overwhelming. Unfortunately, some dismiss adoption as an option to grow their family due to the financial funds needed.
There Are A Lot of Ways to Access Funds to Pay Your Fees!
Here are several ways to access those funds:
Grants – There are grants available to help pay for an adoption. There are non-profit ministries and organizations to help with the cost of your adoption. Your agency should have a list of these resources.
Loans – There are 0% interest loans or low interest loans for those going through the adoption process. Those loans are set up specifically for couples wanting to adopt.
Businesses/Employers – There are businesses that either give grants or have matching gifts when adoption is chosen. Check with your employer. You may be surprised to learn what all is available, or your employer may consider creating a matching fund gift for families in the adoption process.
Churches – Some churches have designated funds for families hoping to adopt.
Fundraisers – There are various types of fundraisers that can support the majority of your fees or a portion of your fees (like Noonday & 

Both Hands Project

)
Silent Auctions/Auctions
Bake sales or lemonade stands (for kids to get involved)
Garage sales
Organize a Fun Run
T-Shirt Sales
Crowd Sourcing
One thing we have learned from years of experience is that people want to help other people grow their family through adoption. When you share your story of wanting to adopt, people open their hearts and their pocketbooks to help. Once you begin to share the testimony of your adoption journey, people want to be part of that blessing. Allow others to share in the blessing of a child, both financially and prayerfully.
Several of our families have fully funded their adoptions through grants and fundraisers! Trust the Lord's calling for your family.
— Melanie Wallace, NE Texas Region Adoption Specialist