Bringing Joy Into Your Adoption Wait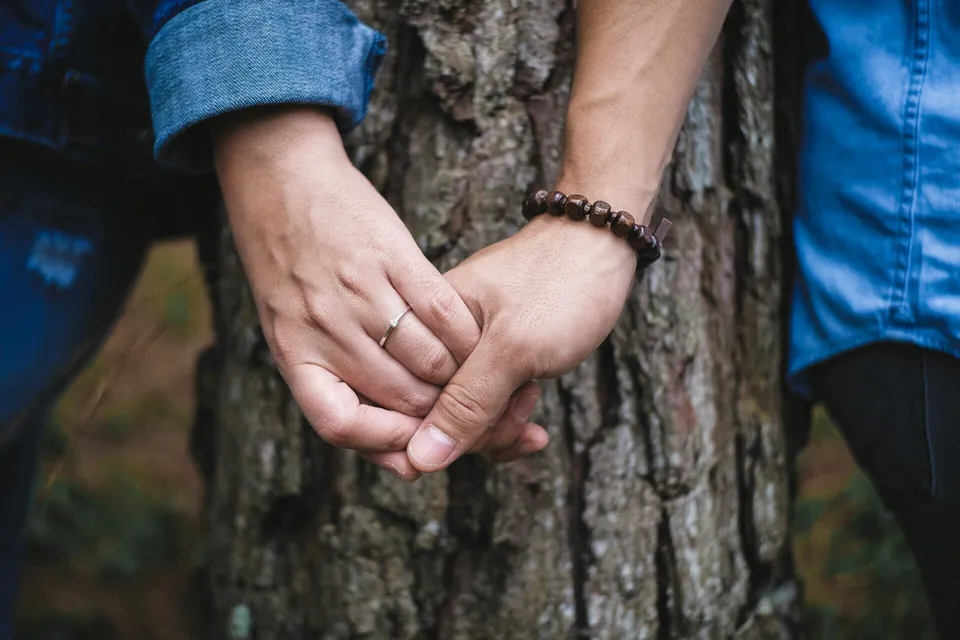 I know by the way you keep checking your phone. I know by the way you won't join your family on that weekend trip, just in case. I know by the way you hesitate to take a day off of work. And I know by the empty nursery in your home.
You are waiting.
You are waiting for one of the most important phone calls or emails of your life. You are waiting to be matched with an expectant mother making an adoption plan.
I know because I am an adoptive mom of two and I have been in your exact same place before. And because I have been in that waiting place before, I want to give you some advice. If you step away from your phone, get on a plane, take a sick day from work, or take a breath to enjoy yourself, the wait will still exist. And in that wait you might actually find a smile on your face and peace in your heart.
Because I know how hard the adoption wait can be, I also know that you have the choice to be intentional about how you want to spend the time. I want to suggest six action items to turn your wait from a passage of time, a tick of the second hand, and a turn of the calendar, into a peaceful expectant wait with moments of joy
• Clean Up Your Social Media Feed – This is my number one tip to those waiting to adopt. Search your social media feed for pictures and posts that are bringing you feelings of longing or anxiety. Once you find those accounts, either hide those profiles or unfollow those accounts. Social media posts that triggered my anxiety were hospital pictures, birth announcements, and monthly baby updates. I know it feels terrible to snooze your best friend's account, but it is only for a season. You need to guard your heart.
• Go On Vacation – I know you think that as soon as you leave the county or the state that the email or phone call with the perfect match will happen. And guess what Mama? That might be. So worse case scenario, you pack up and turn right back around to drive home. And on the drive home you can talk about your future plans with a smile on your face.
• Find Community – I realize you probably have friends and family ready to support you. However, I highly recommend finding another waiting adoptive family and walk through this season together. Waiting to adopt and parenting by adoption is a very unique experience with its own set of challenges and joys. Finding another family who truly understands is irreplaceable. You can connect with a waiting adoptive family through online groups, social media, friends of friends, or your adoption professional.
• Read Successful Adoption Stories – There is an unlimited amount of adoption resources and stories at our fingertips. Some information can be overwhelming and stir unrest, but other reading can bring you hope. Find books and articles that share the joyful stories of adoptive parents. I highly recommend an adoption specific daily devotion to provide encouragement during your wait. While there is educational reading to do while waiting, take some time to dive into heartwarming stories of families built through adoption.
• Take Time To Rest – The adoption process will be overwhelming and exhausting. Mark specific days on the calendar to take time off of reading, discussing, & making plans. Go for a walk, watch a funny show, go out to a nice restaurant with friends or take a nap. The adoption wait can be all consuming and taking a day off to rest can refresh and refuel you for the days to come.
While the adoption wait was one of the most challenging seasons of my life, it was also one of the most beautiful seasons of my life. In the wait I found a relationship with my Heavenly Father and a faith that was renewed every morning. In the wait, I built patience and resilience that is now needed every day in my parenting journey. In my wait, I grew in empathy and found perspective that continues to serve me while serving others.
In Chapter One of my book, Refuel Your Wait: Find Hope and Overcome Fear While Adopting, I wrote the following:
When we wait on the Lord, he will continually renew our strength, supply our patience, and refuel our energy. Just when we think we can't endure one more moment of waiting that is when we will find him. He will show up, pick us up, and push us forward. Because we are all waiting on something at any given moment, we cannot let wait paralyze us. Joyful moments exist within the wait, but we must be actively looking for them.
"But those who trust in the Lord will find new strength. They will soar on wings like eagles; they will run and not grow weary; they will walk and not faint." Isaiah 40:31 NLT
Author Bio:
Laci Richter was born and raised in Southern Louisiana and now lives in Georgia with her husband and two daughters. She is the author of a book called Refuel Your Wait: Find Hope and Overcome Fear While Adopting available on her website www.lacirichter.com and on Amazon. She is passionate about creating community by supporting fellow moms in the challenges of waiting to adopt and parenting. You can find her on Instagram @lacirichter or on Facebook at www.facebook.com/refuelbylacirichter/.